My Mitsubishi DT25 Cassette Deck won't play because the tape transport is not moving the tape. That's not too surprising for a 40ish year old cassette deck that has never been serviced. Probably the belts have either stretched or snapped, which isn't uncommon for drive belts. I already replaced the cassette drive belt in my 83 Imperial, which coincidentally, uses a Mitsubishi mechanism.
After opening the case, I was surprised to find not a broken or a stretched belt, but no belt at all for the capstan drive. I did find a lot of black goo, which is the first time I've ever seen a belt turned into goo.
A fair amount of disassembly of the tape mechanism was necessary to clean the belt residue with isopropyl alcohol.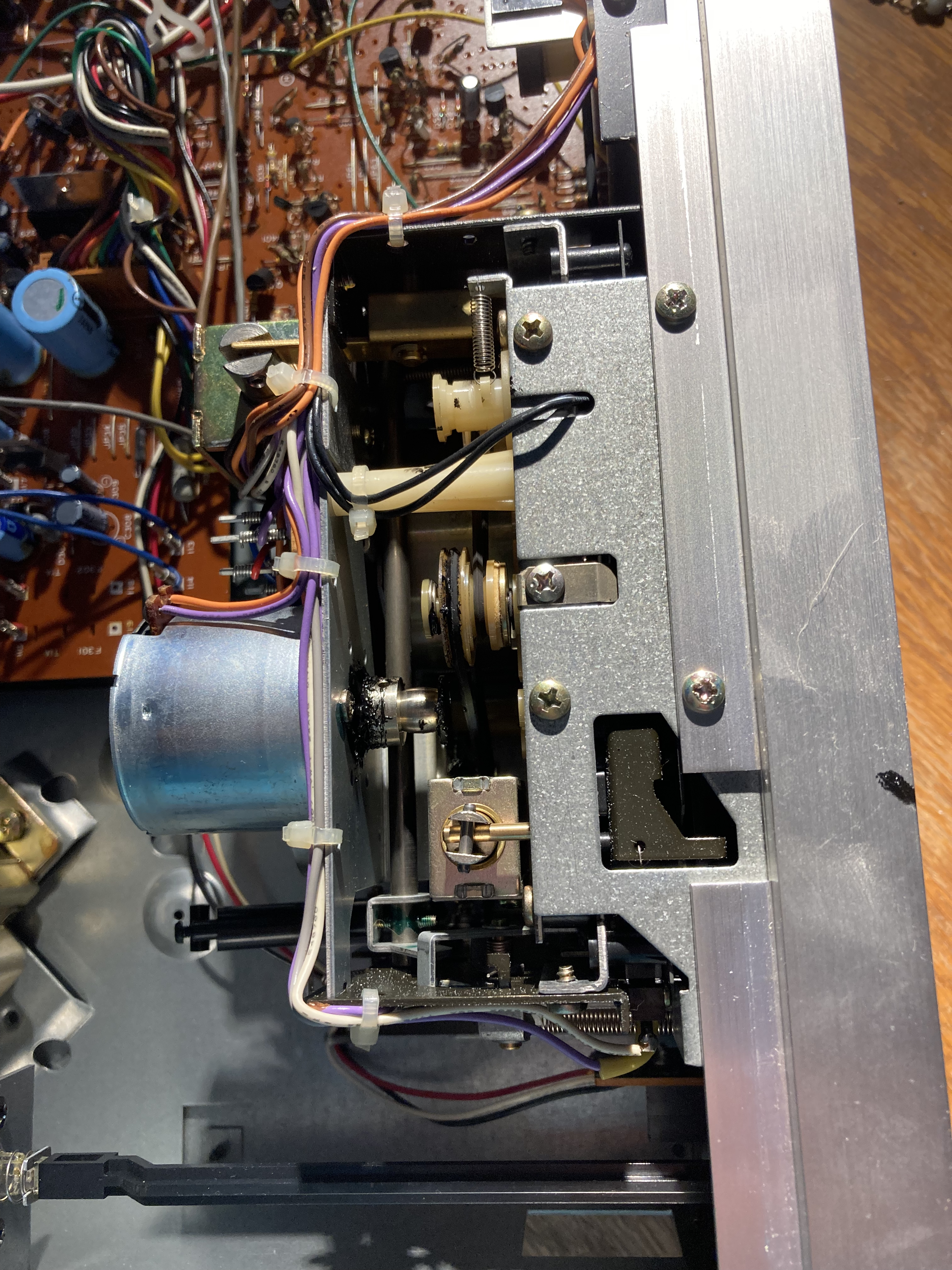 Once cleaned up, the issue of ordering a new drive belt must be resolved. I use dental floss to measure the length of a missing drive belt. Simply wrap the dental floss around the pulleys, tie a slip knot, and pull the floss taut. Mark the knot with a marker, such as a Sharpie, then remove the dental floss. Measure the length of the floss between the ink marks to find the circumference of the needed drive belt.