I love photography! I've been interested in it for a very, very long time. I had a few different cameras as a child, including a simple box camera that used 120 film. Despite rather simple and not very good optics, the larger medium format film produced good images. I soon started developing and printing the 120 film myself.
Dad gave me a basic photo enlarger one Christmas, which used thermal paper. I was very excited to watch my images appear on the thermal printer, but I wanted more. For several years, I processed my film and then printed using conventional B&W chemistry.
Some years later, I fell out of the hobby and picked it up again in college. They offered two classes in photography and I took both. And I liked both. As a poor college student who just bought a car and a computer, funds were somewhat lacking for a new camera. It had to wait until after college.
After college, I bought a good camera, a Canon A1.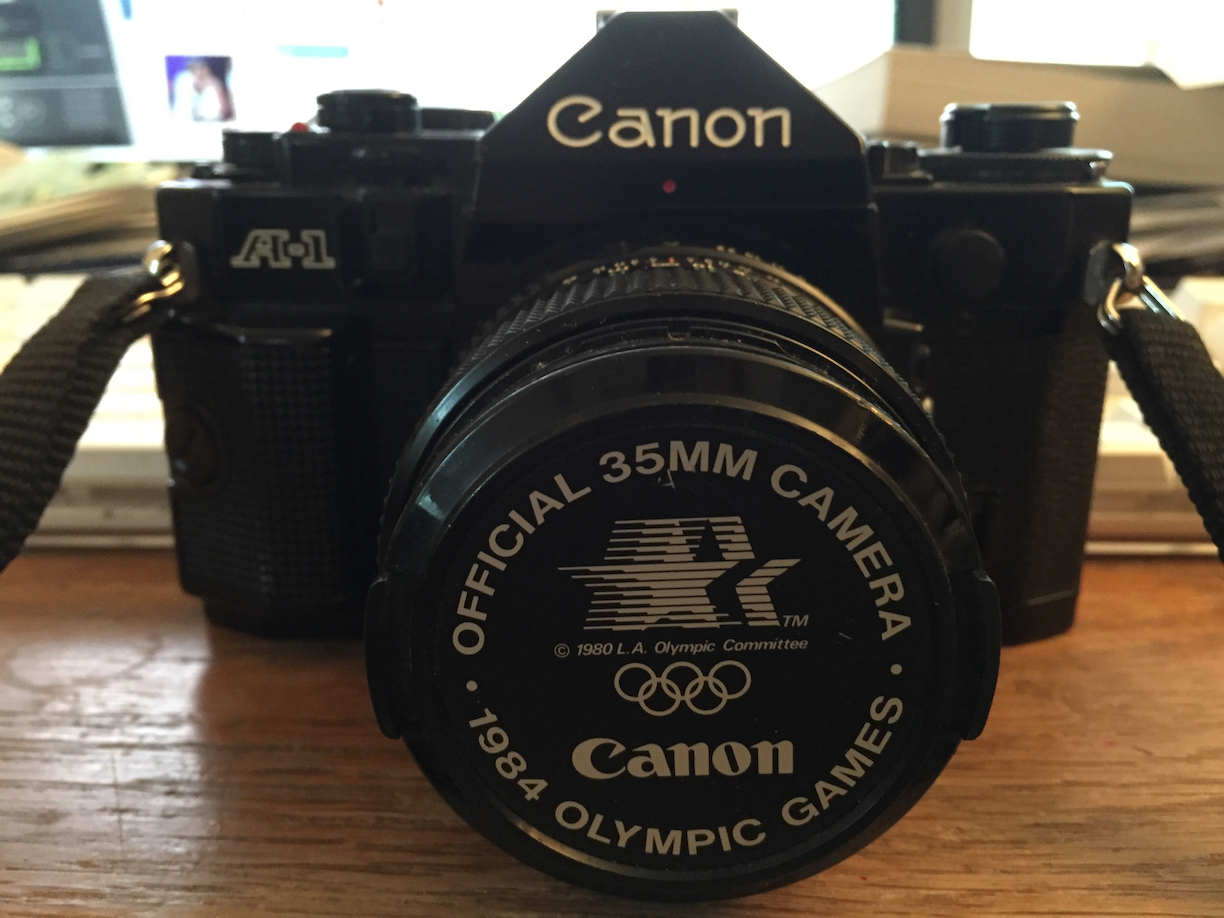 And so photographic life was good. It was good until digital came along. 
I resisted digital for a very long time. When I decided to try digital, instead of jumping into it, I hedged, buying a point and shoot style camera in the place of a digital SLR.
The little Nikon was a good camera, but not a great one. One of the problems with it, other than image softness, was the inherent limitations of a camera with too few manual adjustments and without the speed and flexibility of the SLR that I was use to using. It became obvious that the next step would be to buy a dSLR.
The dSLR market in the early years was changing rapidly with huge advances in pixel count, capabilities, and flexibility. I waited a long time before entering the market because I didn't want to be stuck with an extremely expensive body that quickly was obsoleted. A professional photographer friend had the perfect solution to my quandary. Buy used.
That was a good suggestion and soon a Canon EOS 50D found its way into my camera bag. A few years and several thousand images later, I felt confident about the dSLR market to add a new Canon 6D as well. Currently I have a few camera bodies, and a small set of lenses. I still could use a few more lenses, but goodness that L series glass is expensive!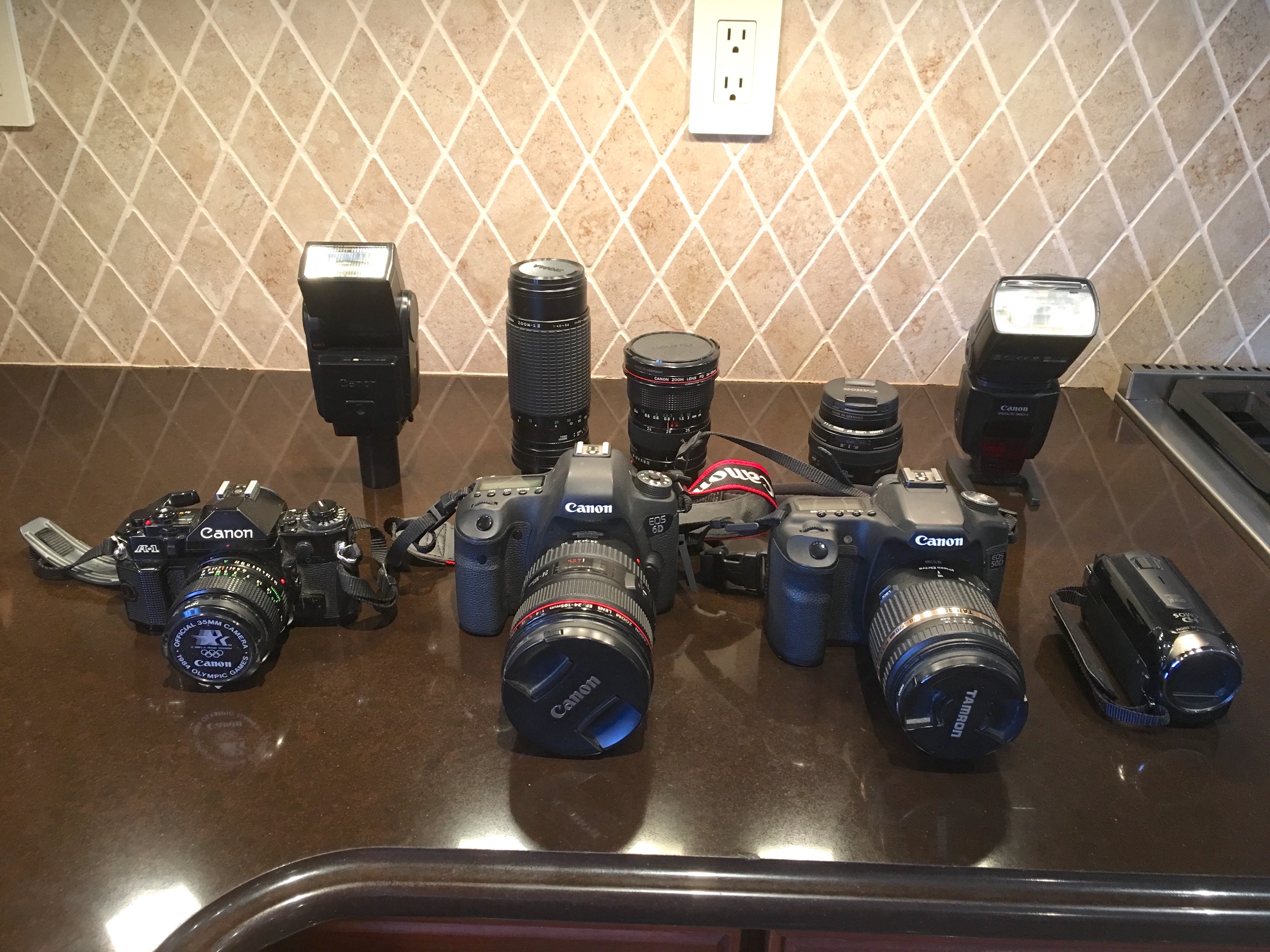 I use all of them. The look of film is still a very nice look and while it can be emulated in digital post processing, you can't beat actual film for the look of film. The 6D is a great all around camera, but I've not yet bought a long telephoto lens for it, which means for telephoto shots, I still rely upon my crop sensor 50D. The crop sensor has an advantage when shooting telephoto. The crop factor gives the effect of a little more reach, which is a nice bonus.
Canon ran a special on refurbished video cameras a while back. While I like video, I prefer still photography. However, sometimes video is nice, too. So between using the 6D in video mode as well as using the R52, I pretty much have my modest video needs covered. Sure a Canon XA or XF series camcorder would be nice, but I wouldn't get enough use from one to justify the purchase. I'd rather put the money into some nice FD glass for the A1 or EF glass for the 6D and 50D.
Once in a while, a photographer wants a different perspective or to try different photographic styles and effects.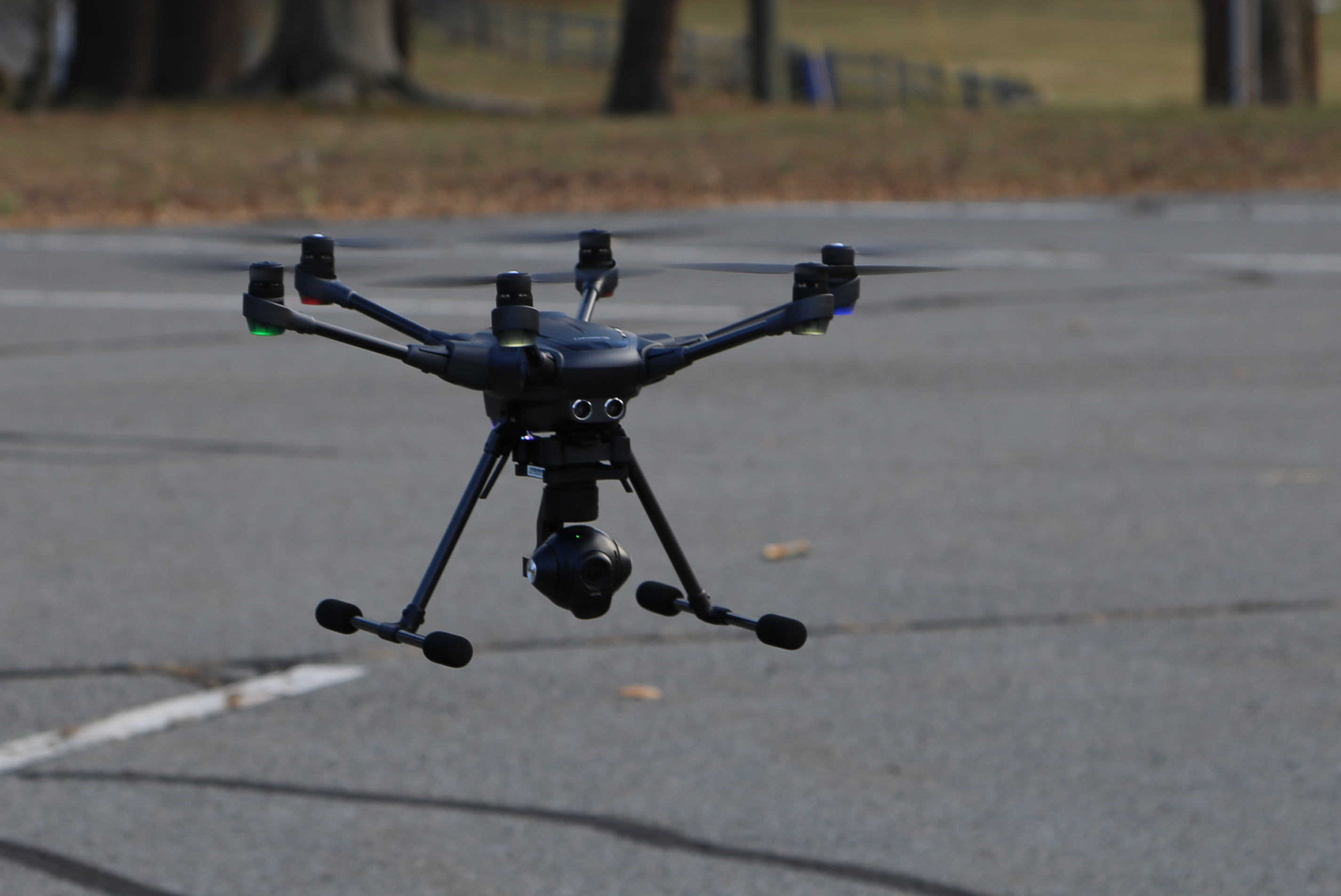 I'm hoping to use this Yuneec Typhoon H drone to capture some interesting photos and videos. The camera isn't too bad and so far, I like it.