As I reassembled the engine, everything received a coat of Chrysler engine paint color.
Masked off the top of the cylinder heads as painting overspray in that area isn't helpful. The paint in the exhaust ports will burn off. I did clean the exhaust port sealing with acetone area before mounting the manifolds.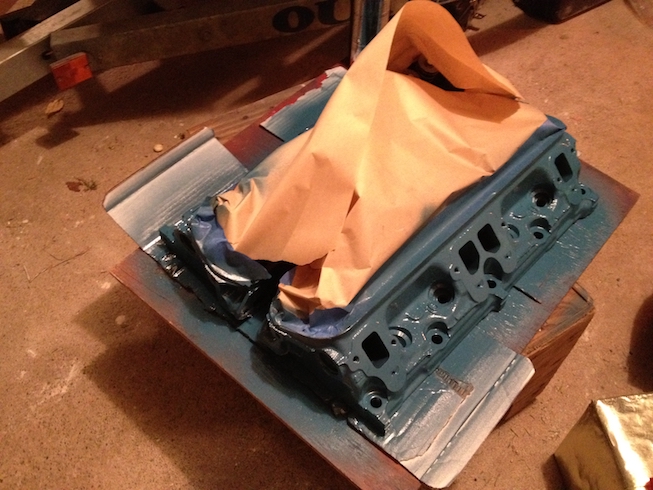 Not too worried about the overspray on the intake side. That cleaned up easily with some acetone.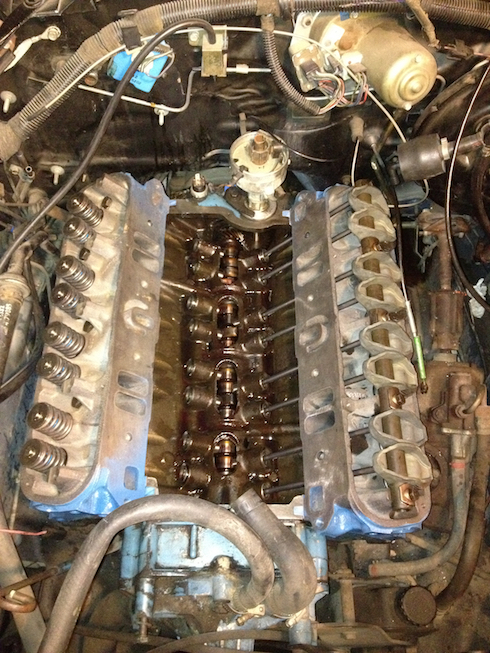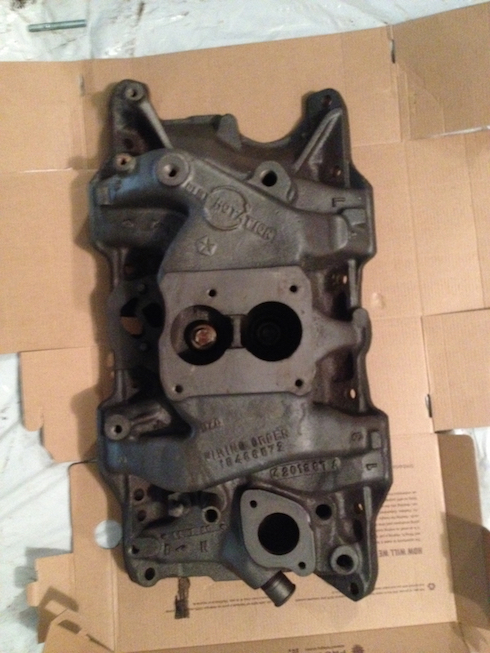 The masking tape over the mounting area for the EFI's Hydraulic Support Plate remained until I was ready to install the EFI. Dropping things into the intake manifold isn't fun.